2019.12.13
Tesson New Energy Lishui power battery system assembly project covers an area of over 400-mu, with a planned investment of more than RMB 5 billion. It is expected to achieve annual sales of RMB 1.2 billion and profit tax of RMB 14.3 billion. It will be the headquarters base for operation, production and research & development, and will be built into an industrial chain benchmarking base with an annual output of 8GWh of power battery and system assemblies and a total of 400,000 sets of BMS. The construction of Tesson New Energy's power battery system assembly project is a milestone for Tesson New Energy to leap from battery to system assembly, and also another "masterpiece" of Tesson New Energy in the field of new energy vehicles and clean energy. The project has established a complete R & D and manufacturing system in the field of power and energy storage batteries, and realizes the overall layout of the industrial chain of material, batteries and battery system.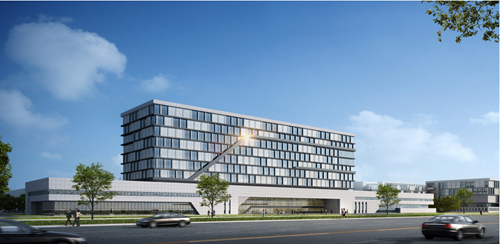 As early as December 2017, Tesson New Energy opened a new PACK plant in Lishui District as a pilot line for this project, and made technical reserves, technical demonstration, test verification and talent team preparation for Tesson New Energy Power Battery System Assembly for preliminary preparations. The goal is to produce automotive-grade quality power battery assembly systems, and to build a world-class intelligent lithium battery production enterprise. This move also further confirmed the attitude of Tesson New Energy's pragmatic development of new energy industry.
Tesson New Energy will take the two main lines of "synchronous development of the country and the market", take the market as the core; take the global vision and strategic thinking as the guide; take the innovative actuation and open evolution as the driving force. Based on standardized management and risk control, continuous optimization, improvement of industrial layout, independent innovation, improvement of quality and efficiency, injection of new kinetic energy into the continuous development of Lishui project, practical promotion of investment and construction of Lishui project, and help to achieve the green circular economy in Nanjing and Lishui Development Zone.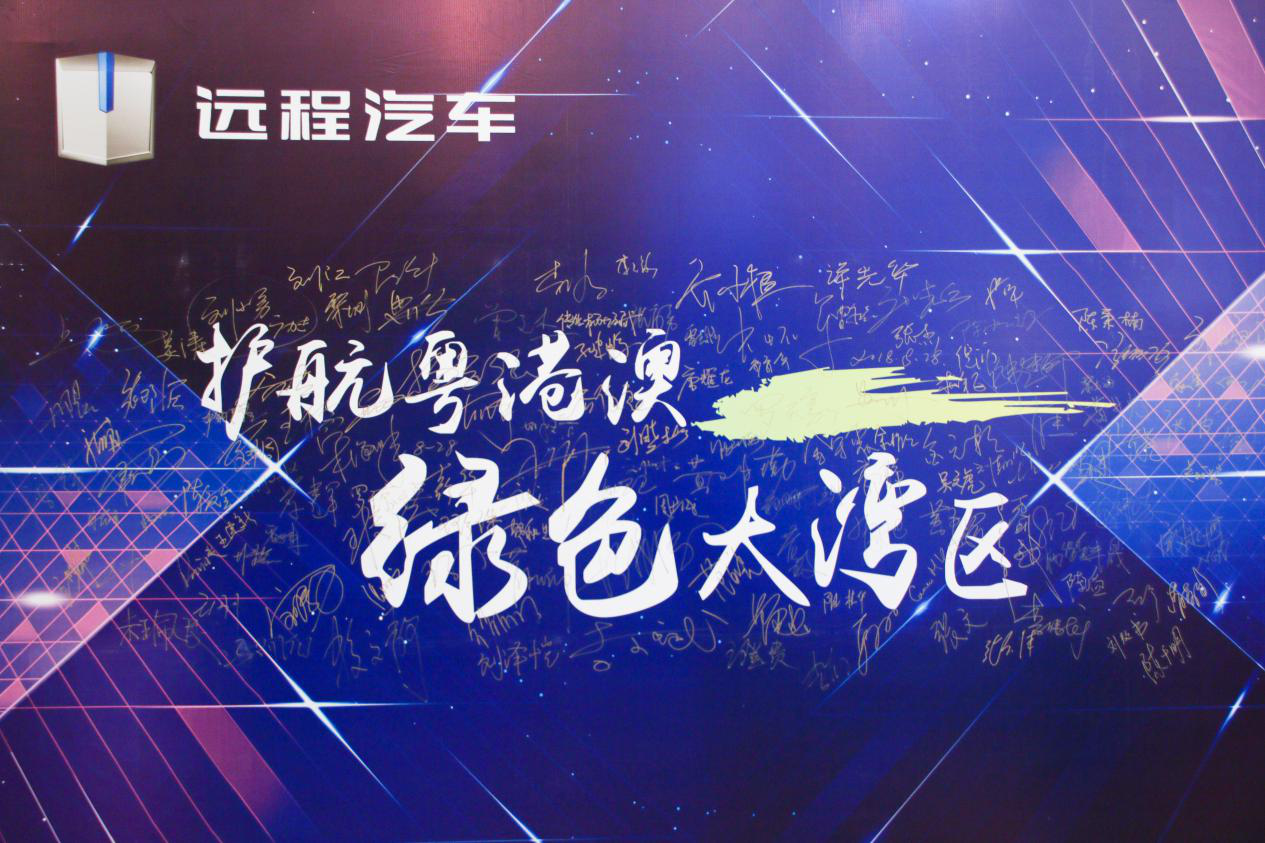 2019.10.23
Guangdong Hong Kong Macao Greater Bay Area comprises nine cities including Hong Kong, Maca, Guangzhou and Shenzhen. It is one of the most dynamic regions in China. According to the figures, the Guangdong Hong Kong Macao Greater Bay Area has surpassed the San Francisco Bay Area in terms of economic volume, closely following the New York Bay Area, and is the second largest Bay Area in the world. However, there is still a considerable distance compared with the ecological environment, it is imperative to promote the green and efficient development of Guangdong Hong Kong Macao Greater Bay Area.
On 28th August, Shenzhen Electric Vehicle Application and Promotion Center and Shenzhen Truckload & Logistics Association jointly held the"New Energy Vehicle Escort Guangdong Hong Kong Macao Green Greater Bay Area Seminar", Geely as the co-organizer,attended the seminar with a total of more than 300 people including the representatives, industry experts and department heads of TKE, CATL, Highstar, etc.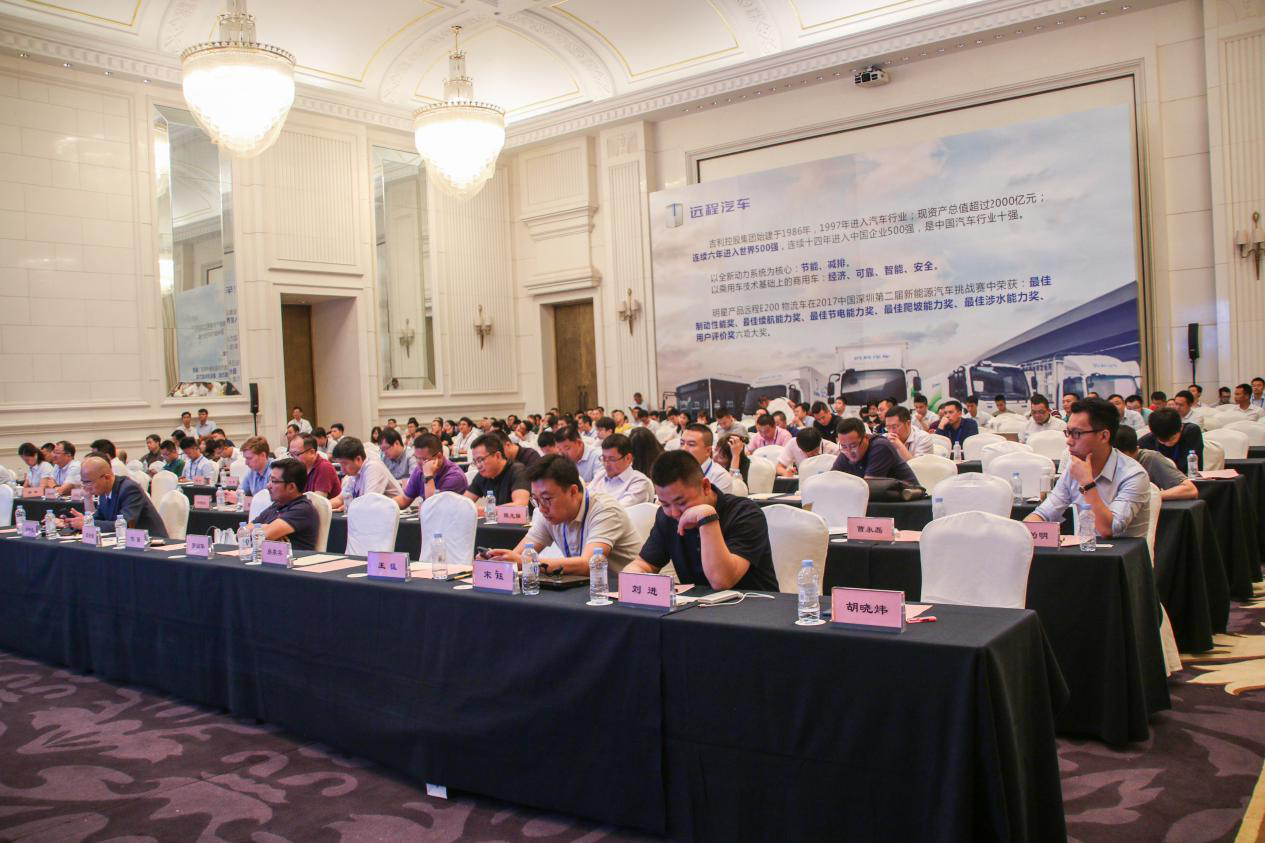 Geely brings along with the Debut of Yuancheng E200 Pure Electric Light Truck
In this seminar, Zhejiang Geely New Energy Commercial Vehicle Co., Ltd. had unveiled the Geely Yuancheng E2OO pure electric light truck, with driving range up to 280km, maximum speed at 90km/h, and fast charge to 80% within 1 hour. The indicators are all adjusted for urban distribution, and fine-differentiated products will be introduced in other domestic transportation sectors in the later stage.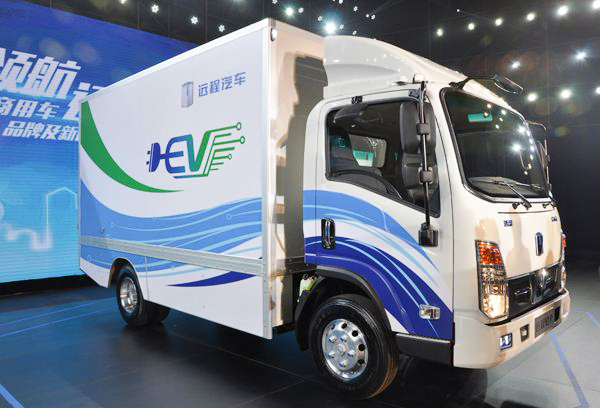 Zhejiang Geely New Energy Commercial Vehicle Co., Ltd. is a significant subsidiary of Zhejiang Geely Holding Group Co., Ltd., currently owning two R&D centers in Hangzhou and Coventry, UK, having extensive experience on the development of five core technologies, including extended range electric system, smart-connected active safety technology, cleaner energy methanol electric technology, lightweight body technology and distributed electric drive technology.
TKE and other key components companies attended
As an excellent spare parts supplier of Geely Yuancheng, TKE, CATL, Highstar, Xintaihang and other companies have jointly presented the "Excellent Supplier Dialogue" in the seminar to discuss the post-subsidy era, the survival challenges and price trends of power battery.  Among them, TKE, as a Sino-US joint venture, is particularly noteworthy in this conversation, Mr. Cameron of TKE said that he was pleased to have the opportunity to participate in Geely's manufacturing system and cherished the partnership with China Partner, Tesson New Energy and hoped to participate in and promote the development of new energy industry in China through the close cooperation with Tesson New Energy.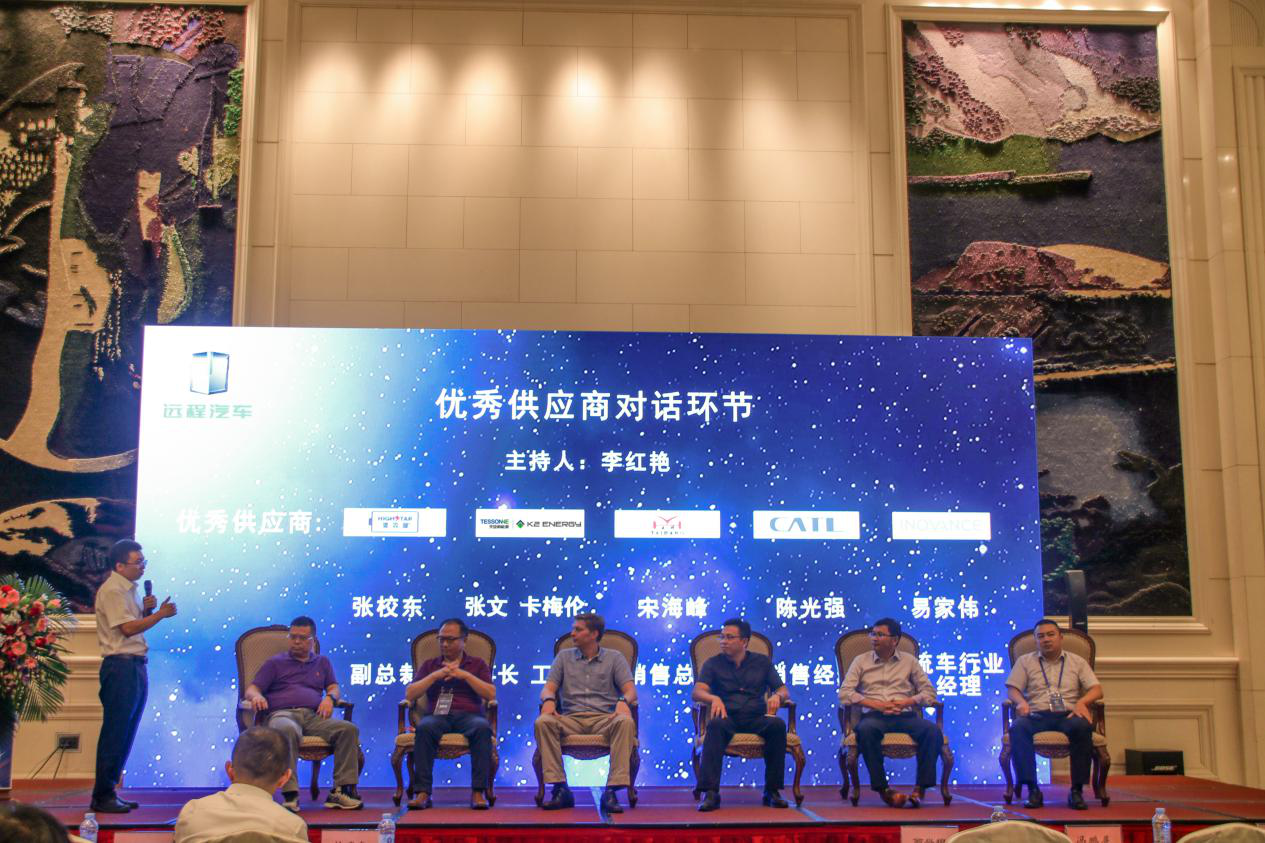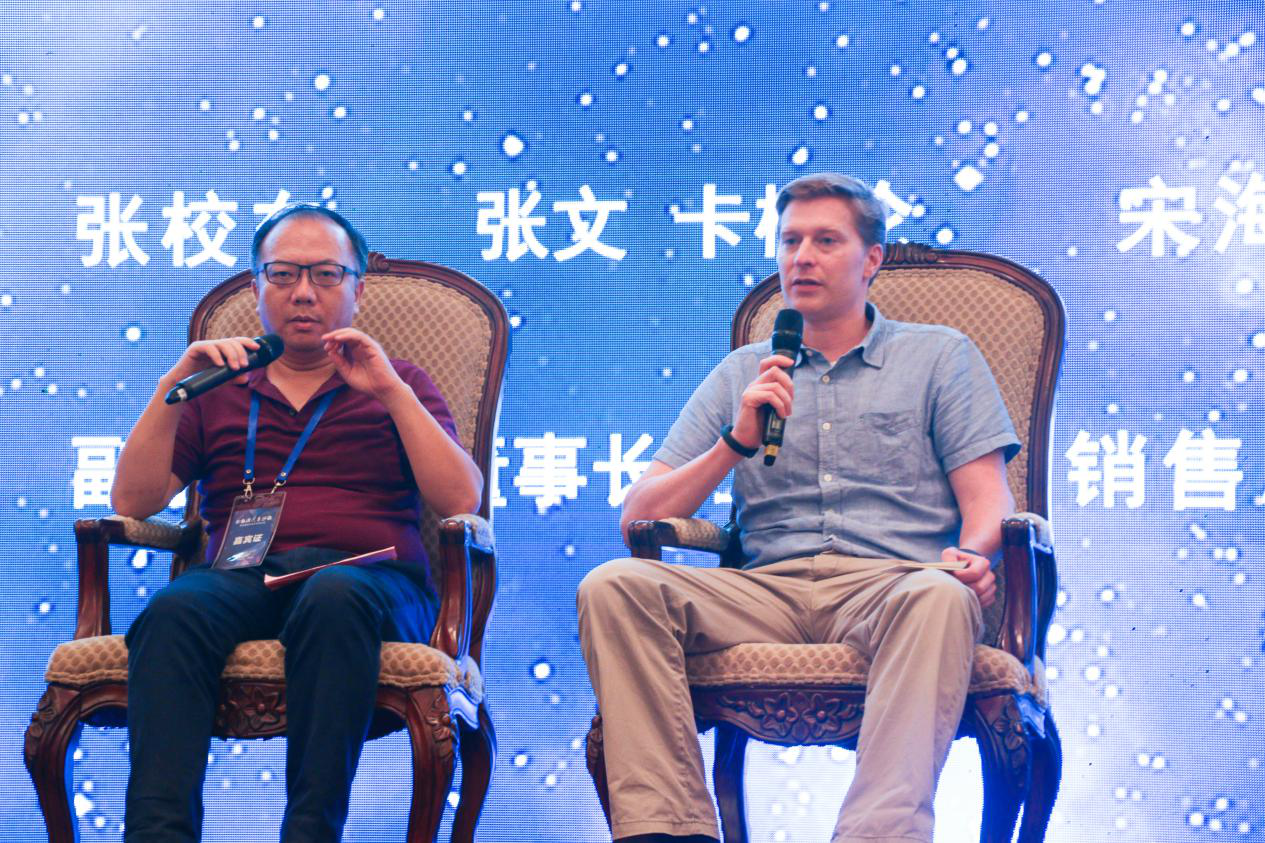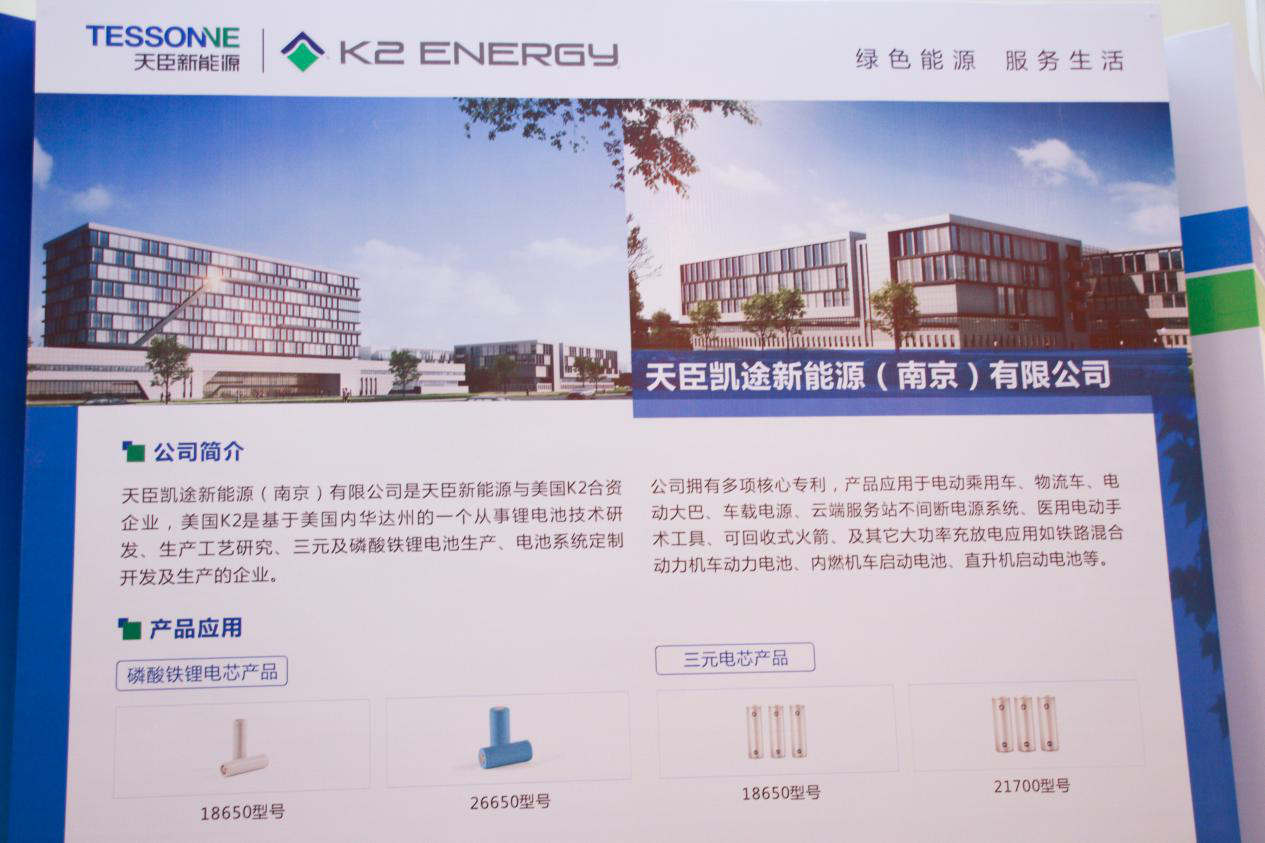 Industry chain coordinated to escort Guangdong-Hong Kong-Macao Greater Bay Area
The representatives of urban distribution, logistics, retail and other enterprises also participated in the seminar, met together to brainstorm for building the green Guangdong-Hong Kong-Macao Greater Bay Area from the aspects of green logistics, urban distribution, green supply chain, green new retail and etc., it is beneficial to further expand the influence of new energy vehicles in the Guangdong-Hong Kong-Macao Greater Bay Area, promote the communication of the new energy automobile industry in the Guangdong-Hong Kong-Macao Greater Bay Area, and let the end users to direct contact and experience the new energy vehicles.